Organic Hair Growth Shampoo travel size 100ml
Regular price

Sale price

€17,56

Unit price

€17,56

per

100ml
Verfügbare Größen
100ml
€17,56
250ml
€35,71
500ml
€60,50
ONNI Organic Hair Growth Shampoo is not magic, but a smart formula of highly effective, natural and organic ingredients:
The tested active ingredient Follicusan promotes hair growth. Aloe vera extract moisturizes dry hair and scalp together with glycerin and vitamin B5.
This herbal wonder weapon aloe vera also gives the hair strength and natural shine and contains revitalizing vitamins and minerals, including vitamins C, E, zinc and magnesium.
Papaya extract improves the scalp with its antibacterial and moisturizing effects. It helps loosen dead skin cells and eliminate scalp irritation. The plant's own enzyme papain supports the absorption of the active ingredients. The antioxidants contained in papaya extract ward off free radicals and keep the scalp young and dynamic for longer, and the fruit also has a strengthening effect on the hair.
Arnica extract provides the scalp with optimal care thanks to its antibacterial, circulation-enhancing and anti-inflammatory properties.
In addition, arnica extract cares for severely damaged hair, gently detangles it and prevents split ends.
Lemon peel extract provides a natural shine and soy proteins increase oxygen absorption, stimulate cell regeneration in the scalp and ensure good combability and extra volume.
Good to know!
All products are dermatologically tested with "VERY GOOD".

The effectiveness of the hair growth active ingredient has been proven in studies.

Contains natural and organic ingredients.

Recycled materials were used in the packaging.

The products are sustainably produced in Germany.
SKU: 2001 GTIN: 4260254370038
product sharing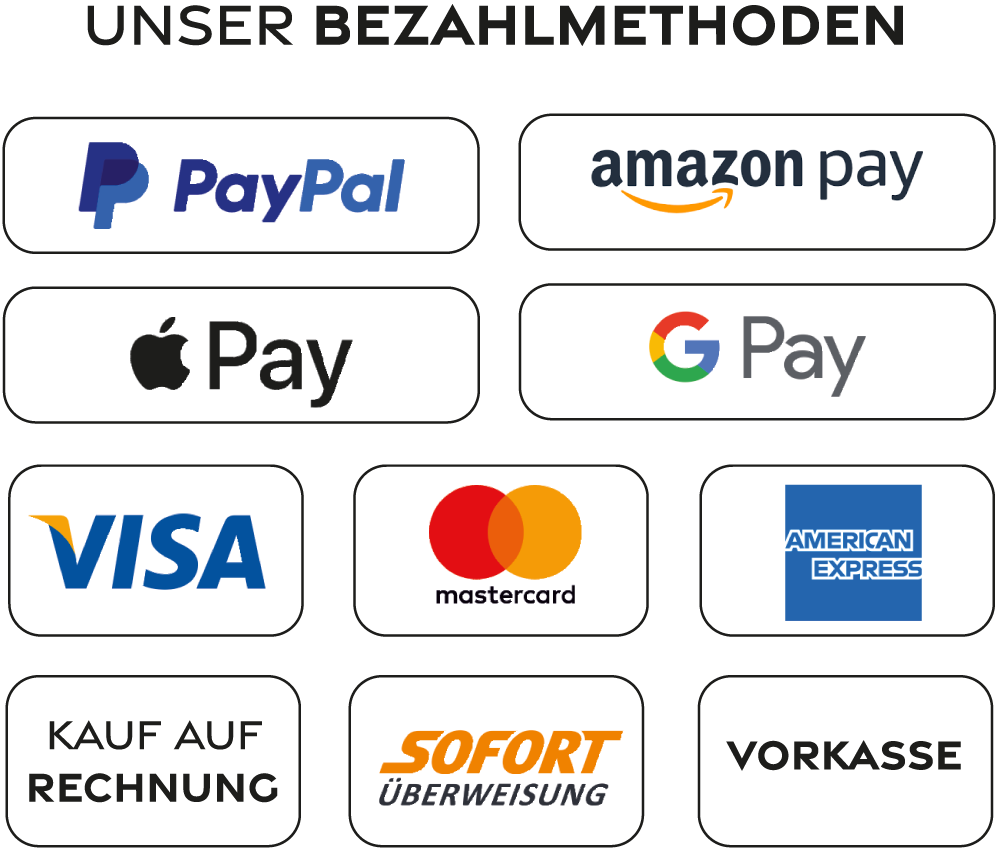 Organic Hair Growth Shampoo...
€17,56
ONNI Organic Hair Growth Shampoo
Help by:

Hair extensions to strengthen your own hair.
Frequently styled hair to even out the stresses.
Pregnancy, breastfeeding or menopause to counteract hormonal hair loss.
Hair transplants to promote optimal regeneration.


Works against:

Hair loss and thinning hair
red, itchy scalp,
shed.

Application:

Apply Hairgrowth Shampoo to damp hair and scalp, massage in well and rinse thoroughly. Repeat if necessary.
All ingredients / INCI " ONNI Organic Hair Growth Shampoo ":
AQUA, COCOGLUCOSIDE, COCAMIDOPROPYL BETAINE, SODIUM COCOSULFATE, GLYCERIN, GLYCERYL OLEATE, BETAINE, CITRUS LIMON (LEMON) FRUIT EXTRACT, HYDROLYZED SOY PROTEIN, MILK PROTEIN, CARICA PAPAYA FRUIT EXTRACT, COCOS NUCIFERA (COCONUT) FRUIT EXTRACT, ARNICA MONTANA FLOWER EXTRACT SODIUM PCA, CITRUS SINENSIS PEEL OIL, BENZYL ALCOHOL, GUAR HYDROXYPROPYLTRIMONIUM CHLORIDE, ALOE BARBADENSIS LEAF JUICE POWDER, POTASSIUM SORBATE, ACETYL CYSTEINE, ACETYL METHIONINE, ALCOHOL DENAT., INOSITOL, LACTOSE, PANTHENYL ETHYL ETHER, SODRICOL, CITRONELL, CITRONELL ACIDRATE, CITRATE GERANIOL, LIMONENE, LINALOOL
FAQ: ONNI Organic Hair Growth Shampoo
Organic Hair Growth Shampoo: Questions and Answers
How do I use ONNI Shampoo?
We at ONNI and also hair stylists such as George Northwood , who already took care of the hair of Meghan Markle , Alexa Chung , Alicia Vikander andRosie Huntington-Whiteley are big proponents of shampooing twice. Use a dime-sized dollop for the first wash to wash away external buildup, rinse and then shampoo thoroughly for a second wash with a walnut-sized portion (depending on length) to deeply cleanse scalp and hair.
Do you use sulfates for the ONNI shampoo?
Yes, because we wanted a shampoo that foams. But we used a very mild coconut-derived surfactant, which is used in many certified organic shampoos, and only in the smallest usable amount. Not to be confused or compared with conventional surfactants such as sodium laureth or lauryl sulfate, which are mostly made from petroleum derivatives.
Can ONNI Shampoo products be tested?
Yes, there are extra small travel sizes to try out the products.
Also interesting: FAQ about ONNI Organic Hair Growth products in general
ONNI Organic Hair Growth Shampoo Reviews from our customers
Ich bin begeistert
Die Haare sehen nach der Anwendung super gepflegt aus und auch die Haarkur ist so toll. Die Haarstruktur hat sich bei mir zum positiven gewendet.
Super Produkte
Ich finde alle Produkte super. Ich mag den Duft und das Shampoo reinigt super. Ich muss wirklich seltener Haare waschen und das Serum für die Kopfhaut macht sie am Ansatz auch etwas fülliger. Natürlich finde ich es super, dass alles organic ist. Chemie kommt mir nicht mehr an die Haare. Ob mehr Haare nachwachsen kann ich leider noch nicht sagen.
Super!
Tolle Produkte, die meinen Haaren sehr gut tun!
sehr zufrieden
ich komme gut mit den Produkten zurecht. sehr angenehmer Duft, sparsame Verwendung möglich.
Muss es noch weiter anwenden
Liebes ONNI Team,
Ich kann es noch nicht abschließend bewerten.
Am Tag der Haarwäsche ist alles gut, lässt sich super stylen….Haare glänzen. Hat aber auch 2-3 Wochen gedauert.
Aber am zweiten Tag nach der Haarwäsche liegen sie nicht gut…
Damit bin ich noch nicht ganz zufrieden;(
Ich werde es erstmal weiter verwenden….
Tolle Produkte
Ich bin sehr zufrieden! Meine Haare sind griffiger geworden und müssen nicht mehr jeden Tag gewaschen werden.
Ich bin super zufrieden
Ich teste nun schon ca. 3 Wochen und bin so begeistert. Der ONNI Effekt ist einfach der Knaller. Ganz grosse Klasse!
Tatsächlich besseres Haar
Die Haare müssen nicht mehr täglich gewaschen werden. Sind griffiger. Bin sehr zufrieden
Hair Growth Shampoo 250 ml
Wunderbar!
Die Investition lohnt sich, das Haar bekommt mit der Zeit eine ganz andere - bessere - Struktur.